Virtual Goodie Bag
As a Coastrekker, you get access to our great partner discounts and offers! We have a range of brilliant partners who offer world-class products and services to help you get the most out of your Coastrek journey.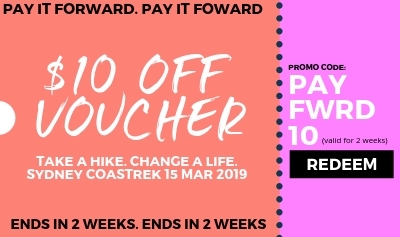 Pay It Forward with a Gift of Adventure!
Encourage your friends to take a hike and change a life with you by sharing this Sydney Coastrek voucher.
Step 1 - Send this voucher to everyone you care about.
Step 2 - Tell them that walking in nature is good for them! It helps to reduce stress and the risk of mental and physical health issues.
Step 3 - Make sure they use the code 'PAYFWRD10' to save $10 when they register for Sydney Coastrek.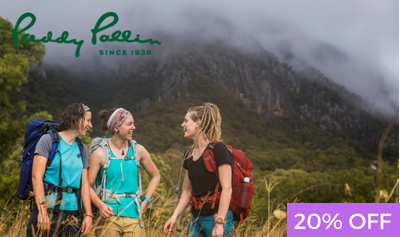 Paddy Pallin
Paddy Pallin have been outfitting walking enthusiasts for 88 years. You'll value their expert knowledge and gear selection. At Paddy's you will find reliable, lightweight and technically advanced clothing, footwear and equipment, from the world's leading outdoor brands. To support Coastrek Paddy's are offering participants 20% off everything* in store and online. Use the promo code 'SCT2019' to claim your discount or show your Goodie Bag email in store.
*Discount does not apply to the purchase of gift vouchers, electronics, and sale items. Photo credit: Lachlan Gardiner.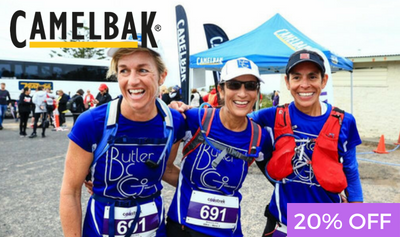 CamelBak
CamelBak specalise in producing hands-free hydration packs, water bottles and accessories - all key gear list items for training and Coastrek Event Day. Coastrekkers receive a 20% discount on all CamelBak gear! Look out for the CamelBak Luv Stop on Event Day where you can fill up your bladders and keep hydrated. You can also bring your CamelBak reservoir or water bottle for a free CamelBak service. Use the promo code 'COASTREKSYD19' to claim your discount.
Physio on Miller
Physio On Miller is focused on injury prevention and rehab to get you walking Coastrek as a winner! Our physios who have experience in long distance walking and marathons, will help to keep you pain free during your training and event (or post event rehab if you need). We also offer Pilates classes to help strengthen your core and aid in flexibility. Come see our physios or join a Pilates class and get 40% off your first consultation.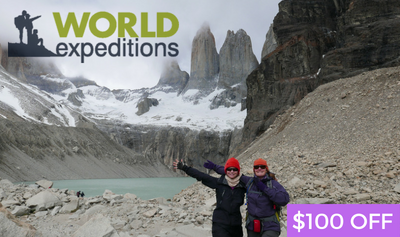 World Expeditions
World Expeditions has over 40 years of experience operating authentic and unique adventure holidays with a genuine focus on the paths less travelled. We are the pioneers in designing groundbreaking itineraries and many say our trips start where others end. Coastrek 2019 participants are entitled to a $100pp discount off a World Expeditions trip. Terms and conditions apply. Use the promo code 'COASTVGB' to claim your discount.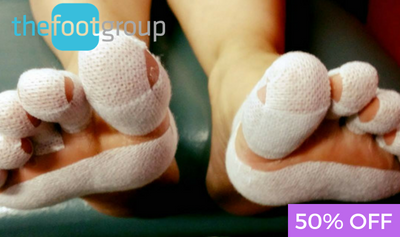 The Foot Group
Make the most of Coastrek with feet that feel great! The Foot Group have decades of experience treating foot-related complaints and their qualified podiatrists will be supporting Coastrekkers along the route on Event Day. Coastrekkers receive a 50% discount on initial consultation. Find out more or arrange an appointment today.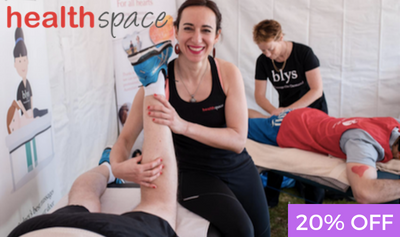 Health Space
For over a decade, Health Space has been dedicated to providing clients with an expert approach to health and healing. This includes expert care from chiropractors, acupuncturists, naturopaths, nutritionists and more. Health Space are looking forward to helping Coastrekkers along the route on Event Day and are offering you a 20% off initial consultation (excluding massage) and a free infrared sauna voucher (worth $39) at one of their 16 clinics. Call 02 8354 1534 to book your pre- or post-event treatment.
Note: infrared sauna is available at Bondi, Kings Cross, Rozelle and Mona Vale clinics only.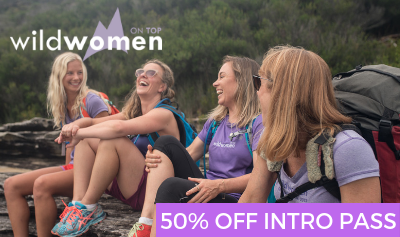 Wild Women On Top
If you live in Sydney, join Wild Women On Top for some Trek Training sessions with a Discount Intro Pass for only $29! (value $65!).
Coastrek event organisers Wild Women On Top are experts in Wild Adventures and Trek Training. We recommend 1-2 sessions per week as part of your Coastrek Training Program. Purchase your intro pass here and use the promo code 'COASTREK2019' to claim your discount.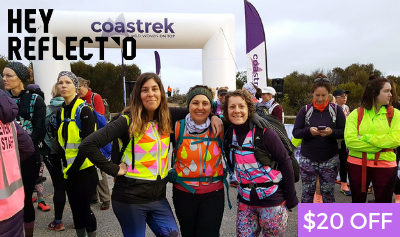 Hey Reflect'o
Hey Reflect'o's high vis vests are just that; highly visible. These ethically made vests cruise by with an eye catching style, an element missing from the other high vis safety gear out there. Hey Reflect'o was born out of a desire to look good, while being safe, and SEEN! The vests are all handmade, artist designed, and are water resistant, durable, and light as a a feather! With the environment in mind, all off cuts are used to make other reflective accessories like Caps and Badges. So, walk, ride, run or hike, and look good doing so! Coastrekkers get $20 OFF. Use the promo code 'OPTVT80' to claim your discount.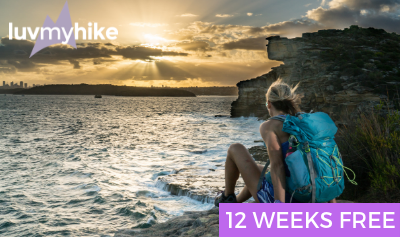 Luvmyhike
Get a FREE 12-week subscription for our H.I.I.T training app full of strength and core exercises, fitness tests, trekking tips and more! (Valued at RRP $95). Use the promo code 'SCT19' to claim your discount.