One of Coastrek's most inspiring trekkers - Ben Phillips
by 07 Apr 2017
We would like to introduce you to one of Coastrek's most inspiring trekkers - Ben Phillips.
Ben Phillips has had to cope with failing eyesight from a young age and has been legally blind since his early childhood. He was born with a condition called aniridia; that is, without irises. Fred Hollows himself treated Ben as a child and even though his blindness could not be cured Ben's parents encouraged him to get involved in life to the full, as a result he has led a very active life, including competing in Surf Life Saving (boats and swimming), represented Australia in the Australian Blind Cricket team including tours of the West Indies, and has represented NSW in the Pan Pacific Games.
Tethered to his running guide Ex Senator John Faulker, Ben has successfully competed in the Centennial Park ultra marathon, the New York marathon and many 100 km/50km and 60km Sydney Coastrek's, raising thousands of dollars for the Fred Hollows Foundation.
Ben and John once again took part in this years' Sydney Coastrek.
Ben sent us a letter to thank us for the opportunity to take part in another Coastrek – he slipped and slid through mud and rain and still loved every minute! Di drove to find Ben and John late in the evening to give them coffee and with much love and support they crossed the line about 11.30pm to wild cheers and congratulations.
We would like to thank Ben and John so much for taking part in Coastrek and providing inspiration to so many trekkers along the way, also reminding us all at Coastrek why we are here.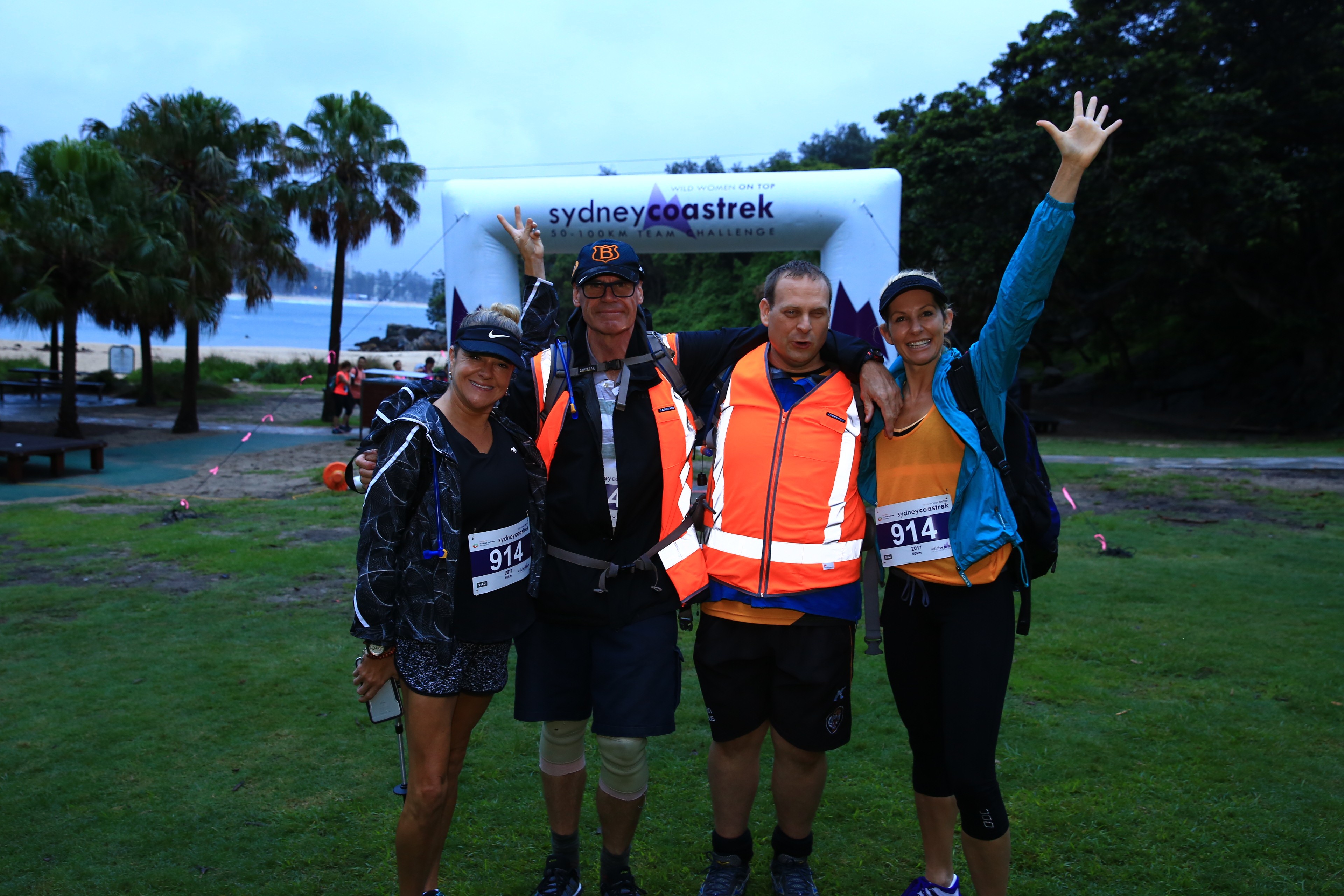 Related Blogs