Thank you Partners & Supporters
Thank you to our fantastic Sponsors, Supporters and Product Partners who help make Coastrek the amazing event it is. We could not give our Trekkers and Volunteers the great experience they have without your support. If you are interested in partnering with Sydney Coastrek please contact: info@sydney.coastrek.com.au

CamelBak
CamelBak specalise in producing hands-free hydration packs, water bottles and accessories - all key gear list items for training and Coastrek event day. Coastrekkers receive a 20% discount on all CamelBak gear! Look out on Sydney Coastrek event day for the CamelBak LUV Stop where you can fill up your bladders and keep hydrated. You can also bring your CamelBak reservoir or water bottle for a free CamelBak service. Check out your Virtual Goodie Bag under Resources on the website.
Paddy Pallin
Paddy Pallin have been outfitting walking enthusiast for 85 years. You'll value their expert knowledge and gear selection. Their lightweight technically advanced clothing, footwear and equipment, from the worlds leading brands, can be relied on. In support, Coastrekker's get 20% off everything* in store and online. To get your unique code see your Virtual Goody Bag in your Welcome Pack email you will receive once you sign up to Coastrek.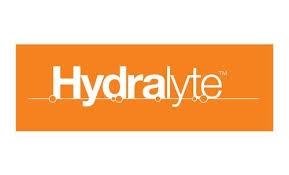 Hydralyte Sports
Hydralyte is the perfect electrolyte replacement drink for Coastrek. It is important before, during and after exercise! Hydralyte Sports is a clinical rehydration and electrolyte replacement solution designed to maintain fluid balance, healthy body functions and optimal exercise performance. It is low in sugar and high in electrolytes. Coastrekkers recieve a discount on specific Hydralyte Sports products, check out your Virtual Googdie Bag for your voucher.
Travel Play Live
Australia's very first Women's Adventure & Travel Magazine, Travel Play Live, will inspire you page by page. Their mission is to build empower & inspire a healthy, active community of women from all walks of life with a passion to dream big, challenge themselves & expand their horizons no matter what their preferred "choice of adventure". $10 from this subscription will be donated to Coastrek in support of The Fred Hollows Foundation. Get your discounted subscription of this beautiful magazine here today.
Helinox
Helinox specialise in innovative lightweight equipment for the outdoor adventurer...and Coastrekker! Helinox camp chairs, camp beds, walking poles, trekking umbrellas and tent pegs are at the cutting edge of technical design. Grab yourself some walking poles for Coastrek and receive a 5% discount. Check out your Virtual Goodie Bag in Resources for the Promotion Code.
The Foot Group
Make the most of Coastrek with feet that feel great! The Foot Group have decades of experience treating foot-related complaints and their qualified podiatrists will be supporting Coastrekkers along the route on Event Day.
Find out more or arrange an appointment at thefootgroup.com.au .

BJC Health
BJC Health are proud supporters of Coastrek. Their expert team of physios were there in 2016 providing physio support at the LUV stops and will return in 2017. However, BJC want to make sure that you achieve your goals, and have put together a discounted comprehensive assessment plan for Coastrekkers to kick your training into top gear. Click here for details.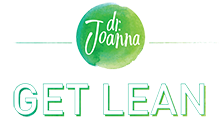 Dr Joanna Get Lean
Be inspired, informed and EMPOWERED to live a healthier happier life with Dr Joanna's Get Lean Lifestyle Program.
Offering loads of resources including the Get Lean app, coupled with weekly articles, blogs, videos and recipes, this fresh, personalised and scientific-based approach to living and eating healthily is inspiring, informing and educating people to live a healthier and happier life - forever!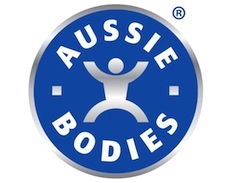 Aussie Bodies
Whether you're a multi-tasking Coastrekker or gym junkie; running a marathon or just run off your feet, Aussie Bodies is there to cheer on all Aussies who have a go and just simply want to do better than yesterday. For those of you who don't stop, Aussie Bodies help you to Keep Going! Fuel up along the Coastrek route with Aussie Bodies bars - woo hoo!